Fraser Chrysler Commercial Centre
At Fraser Chrysler, we understand that each type of business has its own set of transportation and construction needs. We tailor our programs to suit your unique requirements, so you can trust that your fleet will remain reliable and efficient to get the job done. 
Attention* Small business owners - Do You Have an HST Number? Then you can QUALIFY for Fleet Incentives and discounts. Make sure you are getting the best price for your business needs and operation.
Fraser Chrysler is an official designated dealership for the sales and servicing of the full size RAM PROMASTER CARGO VAN.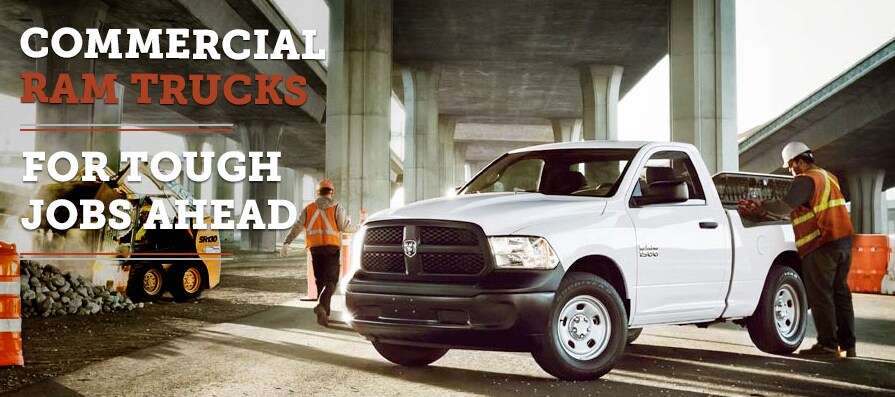 *ATTENTION* Members of the following organizations, make sure you are taking advantage of our Fraser Chrysler Special Fleet Discounts!
OFA - Ontario Federation of Agriculture
CFFO - Christian Farmers Federation of Ontario
CNLA - Canadian Nursery and Landscape Association
OEL - Ontario Electrical League
All home Hardware Stores in Ontario
TCA - Toronto Construction Association
For more information, please contact:
Stan Wells 
Fleet Manager
Looking to service your vehicle?
Hours
Monday

9:00am - 7:00pm

Tuesday

9:00am - 7:00pm

Wednesday

9:00am - 7:00pm

Thursday

9:00am - 7:00pm

Friday

9:00am - 5:00pm

Saturday

9:00am - 5:00pm

Sunday

Closed
ORDERING NOW OPEN 
FOR THE ALL NEW 2019 RAM HEAVY DUTY TRUCKS
Make an Inquiry