2020 RAM 1500 Sport in Oshawa, Ontario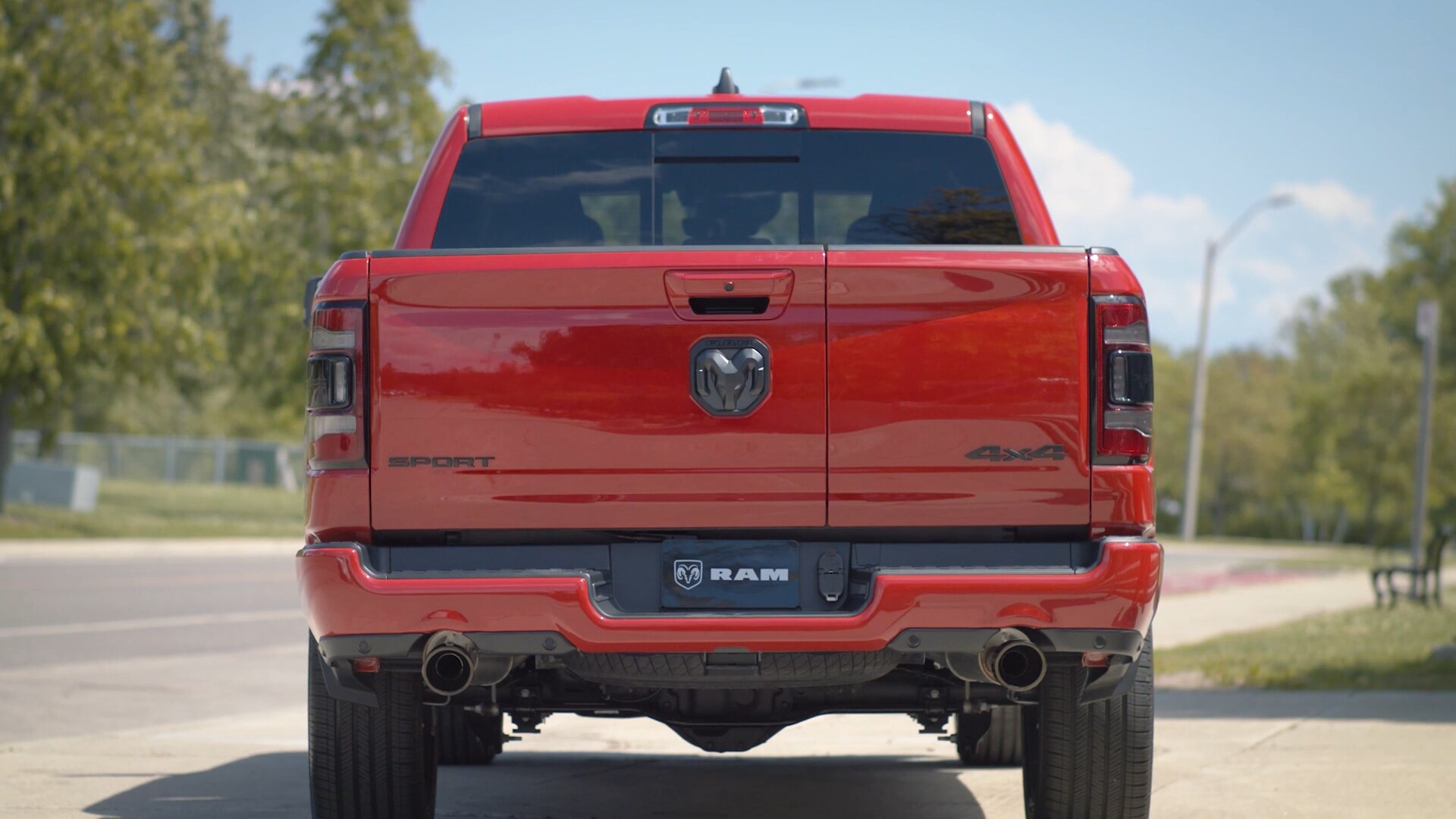 The 2020 RAM 1500 Sport is here in Oshawa, Ontario
We are your leading Ram dealership in Oshawa, Ontario, serving Toronto, Mississauga, Vaughan, Richmond Hill, Markham, and its surroundings. If you are a Ram enthusiast, the 2020 Ram 1500 Sport is out and now available in Oshawa. The 2020 Ram 1500 is exclusively made for the Canadian market in Oshawa. Please view our full Ram lineup online today. Upon selection, complete our online finance application and get pre-qualified for your Ram today!
The 2020 Ram 1500 Sport features
The 2020 Ram 1500 Sport comes off as the beautiful beast on the road. She is a luxury truck conceived in the purest forms of its components. The Ram 1500 Sport interior options in Toronto, Ontario, include a leather-clad interior embellished with subtle artistic designs coming in implausible colour themes. She comes with a mega touchscreen, which is pretty techy, right? The Ram is just as appealing on the outside and big too! The model comes as the extended quad cab or a crew cab, either with the standard bed or longer. The pickup comes with either the grey, white or black coats made to last.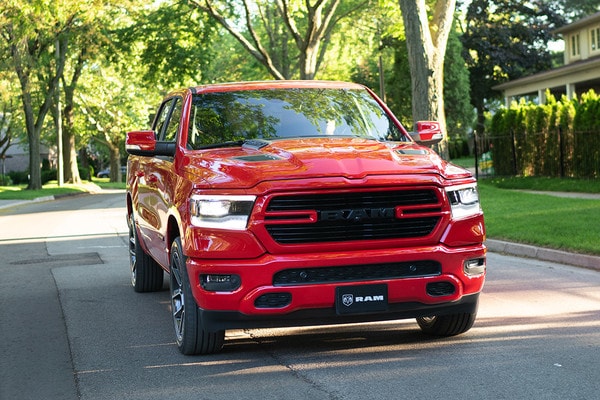 Performance Specs
Regarding performance, the Eco-diesel engine is the most impressive feature on the 2020 Ram 1500 Sport. The 3.0L V6 engine harnesses 260 horsepower making this particular Ram is bold, fearless, and truck-worthy.
The truck comes with the eTorque that yields 480 pounds per foot. High torque values translate into horsepower. High torque output proves that the model is a powerful truck option.
The 2020 Ram 1500 Sport also brags excellent towing capacities and payload. Towing capability is influenced by the cab size, wheel drive system, length of the box, and engine strength. It's perfect for long and heavy hauls because of its exceptional engine capacity and the cab size. The extended quad cab and Crew cab, coupled with its heavy-duty engine, impact good hauling qualities. The payload capacity is just how much weight a vehicle can carry within its cabin and truck bed. The payload capacity of the 3.0L V6 EcoDiesel engine is estimated at 2,040 pounds.
Get your hands on these high trim package pickups. This machine can guarantee a wild off-road experience and smooth sail cruising hometown roads.
Contact Us
Our dealership is flocked with the 2020 Ram 1500 Sport for sale in Oshawa right now. The 2020 Ram 1500 Sport in Oshawa, Ontario, is available at a reasonable price that goes easy on your pockets. You first have to complete our online finance application and get pre-qualified for your Ram. We give incredible discounts and offers to our esteemed clients. Contact us to schedule a test drive on your brand new 2020 Ram 1500 Sport!
Make an Inquiry
2020 RAM 1500 Sport Inventory in Oshawa, Ontario